I knew Kanye was gonna come for that nigga, you bite one finger and it affects all, I guess as Ray mocked Kim, Kanye was affected, this how TMZ reports it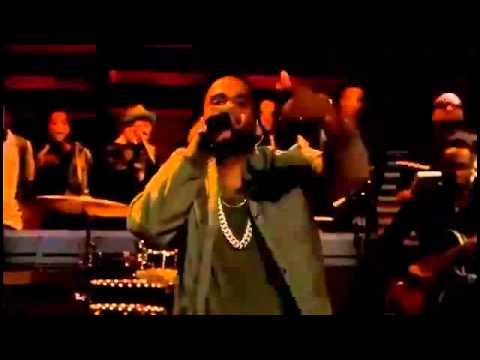 "Kanye West decided it's finally time to destroy Ray J -- and last night he blasted his wife's sex tape partner on national TV ... going straight after Ray's manhood.
West made a surprise appearance on "Late Night with Jimmy Fallon" to perform his hit "Bound 2" -- but during the song, he changed some of the lyrics to attack Ray:
"Brandy's little sister lame man he know it now ... When a real brother hold you down, you 'sposed to drown."
We're guessing Kanye is finally responding to Ray's song, "I Hit It First" ... in which Ray bragged about bangin' Kim Kardashian before Kanye did.
But the best part of Kanye's attack ... the legendary Charlie Wilson punctuating the venomous lyrics with a "shabadabaweeeeeee"
It's awesome.